HEI is proud to welcome Alisa F. Cunningham to our team as our new director of research. Alisa offers a glimpse into her extensive experience in the brief interview below. If you'd like to learn more about Alisa or connect with her, we encourage you to CONTACT US!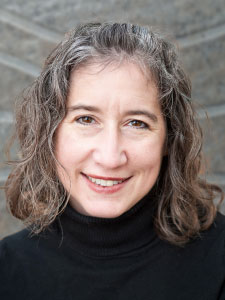 Alisa F. Cunningham is Director of Research at HEI. She has more than two decades of experience managing and conducting research and evaluation projects on a broad array of topics, including higher education financing, financial aid, measures of community college success, and risk factors for student access and success. She has extensive experience with federal and other datasets, in addition to survey and qualitative analyses. She has also managed a number of programmatic student success initiatives and has worked with multiple higher education institutions to improve their capacity for internal data analysis and strategic finance. Previously, Cunningham was an independent consultant assisting associations, institutions, and other partners with research and evaluation projects. Prior to that, she worked at the Institute for Higher Education Policy (IHEP) in Washington, DC, including as Vice President for Research, where she oversaw IHEP's research and programmatic work. She was appointed to the Department of Education's Committee on Measures of Student Success in 2010-2011 and was a member of the National Postsecondary Education Cooperative (NPEC).
What first drew you to work in higher education?
My first job in higher education was at the Institute of Higher Education Policy (IHEP) as a research analyst. They took a chance on me because I didn't have the traditional experience in the sector, but I was a researcher and ready to work. This was in the early years of IHEP, so in a way, the organization and I grew up together.
At the time, there were many conversations about how to improve college access for historically underserved students. IHEP sought to provide independent, accessible, and user-friendly policy-related research in service of these students, which was rather innovative in those days. A lot of my research centered around financial aid and how to best use it to improve student access. I also explored structures within the higher education sector—how prices, costs, and subsidies were interwoven, and what were the incentives inside higher education institutions for supporting students. 
One of my first projects was working with the American Indian Higher Education Consortium (AIHEC). I did a series of research for policy reports to inform all kinds of stakeholders on topics like: what are Tribal Colleges and Universities (TCUs)? What do we know about these students? What do they need? What do they do? What are TCUs doing for their local communities?
This led to my participation in the creation of the Alliance for Equity in Higher Education, a collaboration between AIHEC, the Hispanic Association of Colleges and Universities, and the National Association for Equal Opportunity in Higher Education. This alliance brought together what we now call minority-serving institutions (MSIs) as a group with shared interests. (A fun fact: together, MSIs serve more than one-third of all students of color in the nation). My research on MSIs then grew to answer questions like: How are MSIs serving their students and the larger community? What are the successes there? What are the challenges?
As time went on, I continued to conduct research on financial aid and other factors that impact college access. I also began focusing more on student success, including the ways in which we can define and measure student success. It's so important to delve deeper by looking at specific populations of students to really understand their perspectives, because adult students or other nontraditional students tend to have different paths to and through college.
Additionally, I have worked directly with institutions to help them strategically use their own data to align their academic programs with their mission of supporting student success. 
In short, my whole career has been dedicated to higher education but in a variety of ways.
Wow! So how would you describe your current work/the work you're most passionate about?
Issues related to financial aid as well as to MSIs have always been close to my heart–that's where I started and where I've done a lot of work. HEI also has deep experience in these areas and in issues related to equity and underserved students more broadly. I'm excited to bring my background and policy lens to HEI and continue to build on the work of this extraordinary team. 
I've partnered with HEI for many years and it has a unique strength in strategic learning, in helping clients become "learning organizations" and in marshaling data to shape decisions and get stronger in every aspect of their work. I'm excited to do this work both for our clients and with our research team.
What gives you hope in the work you do?
I think my longer-term perspective of the field, over decades now, has led me to hope for the future. There are always so many challenges for students and for institutions. Over time though, since the start of my career, we've seen real change happen. Take access–that was a huge issue when I started. And while it's still an issue for many populations, today we have more students who want to go to college and who are able to get into college. We are still figuring out how to keep them in and make it affordable, but access has improved and continues to do so. 
We also have organizations that are creating and testing innovative ways to support students, financially and otherwise. So, from the past, we know it is not easy to build solutions–but we do know it is very, very possible, and we have great people working in the field from institutions, nonprofits, foundations, government, and researchers like my colleagues here at HEI. 
What is your favorite part of working at HEI and with HEI's clients?

Simply put: the people. Our team at HEI and our clients all care about the work and the people we serve. Depending on what corner of higher ed we're coming from–colleges and universities, philanthropy, departments of education–we all have a different lens that shapes how we care too. I look forward to the work and collaborations ahead and to all that it can unlock for those we care about most: students.