HEI invites you to get to know our fantastic staff members. Each month, we will highlight a different colleague. This month, learn about Donté McGuire's expertise and what drives him professionally.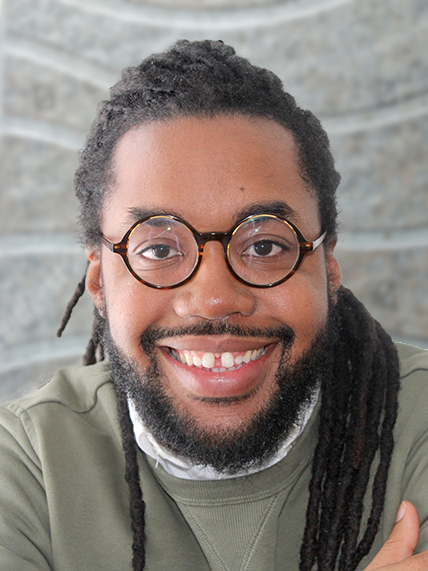 Donté McGuire, MEd, serves as a Research Analyst at Higher Ed Insight. Donté's approach is characterized by his emphasis on collaboration, genuine curiosity, and deep appreciation for both research scholarship and practitioner knowledge. He has experience in various educational contexts including international education, high school re-entry and completion, college access, residence life and housing, program evaluation, and diversity, equity, and inclusion. He is a doctoral candidate in the University of Maryland's Higher Education program and is earning a graduate certificate in Women's Studies. Donté's scholarship focuses on improving educational access and success for marginalized groups, cross-cultural education and understanding, and culturally competent leadership. He earned a MEd in Higher Education Administration from North Carolina State University and a BA in Psychology with a minor in Sociology from Wake Forest University.
What first drew you to work in higher education?
Like most things in my career, I kind of "happened upon" higher education. In the first five years after earning my undergraduate degree, I worked in various education fields. For example, I taught in Copiapó, Chile, and Accra, Ghana; led a high-school reentry program in my hometown; and helped to administer a college access program housed at UNC Chapel Hill.
This work in college access first introduced me to the field of higher education as a profession. Honestly, and looking back a bit funny, I thought working on a college campus meant I would have little-to-no work during the summer months. I soon found out that was the case for most of the people in the office I worked in—however, for my program summer was actually one of our busiest seasons.
How would you describe your current work/the work you're most passionate about?
In general, I am most passionate about any work that is rooted in expanding opportunities, creating or sustaining just systems, and/or providing equitable resources. With that said, I'm most excited about my work with FORTE House, which provides a path for formerly incarcerated individuals to flourish in society through postsecondary education, housing, technology, and holistic support services. It has been an exciting opportunity for me to learn and grow my own skill set, while contributing to very critical work.
What gives you hope in the work you do?
Related to my previous answer, working with FORTE House founding executive director, Tia Ryans, and two of her colleagues, Hanif Parker and Karen Kaplan, has given me hope. I believe the world needs more Black feminist leadership and more people supporting Black feminist leadership, particularly those who are not Black women—and in my limited experience I have found Tia and her team are a great example of this. I have been deeply inspired by Tia's vision, innovation, and leadership, and the incredible impact she and her team have within their communities.
What is your favorite part of working at HEI and with HEI's clients?
The three things I enjoy most are engaging my curiosity, meeting and working with new people, and bringing together scholar and practitioner knowledge. I am an eternally curious person and to me there's no question too small or too dull to consider. At the core of my work as a researcher are a ton of questions that—while all being connected to higher education—range quite a bit.
We also have a very collaborative approach to our work, where we seriously consider client feedback to research design and deliverables. I look forward to traveling to meet some of these folks in person once it's safe to do so again.
Lastly, as a PhD candidate, I appreciate the value of academic theories to understanding the world around me. At the same time, I very much value the things I've come to know from my professional experience being in community with, listening to, and learning alongside colleagues—or what some may call "practice." I realize in some ways the dichotomy between theory and practice is a false one, yet it has real consequences in shaping the work environments I've been a part of. So I like that I can bring together both my  "practice" knowledge and "theory" knowledge as I design and implement research projects.