HEI invites you to get to know our fantastic staff members. Each month, we will highlight a different colleague. This month, learn about Elexus Robinson's expertise and what drives her professionally.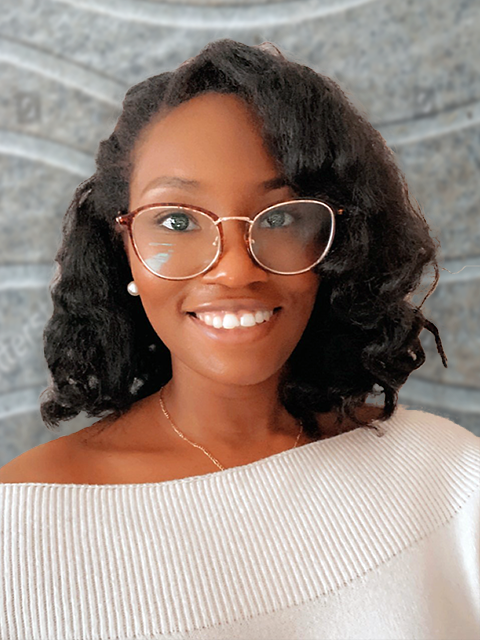 Elexus Robinson is a Research Assistant at Higher Ed Insight. Her previous work experiences include spearheading the national Bonner Leadership program at a public research university, reviewing program educational data to address the socio-emotional needs of military children, and learning to improve community initiatives among the youth and adult interactions at the National Center for the Prevention of Community Violence. Elexus's approach to research is to foster communities and promote social agency that addresses educational and social concerns. As an educator, Elexus has taught courses on the practices of community engagement and civic identity; she encourages students in topics of social justice, evaluating the systemic consequences of community stakeholders and the use of relevant research data to address community concerns. Elexus received her BA in Sociology and Anthropology with a double minor in Human Rights & Conflict Resolutions and Dance from Christopher Newport University and her MA in Public Sociology from George Mason University.
What first drew you to work in higher education?
My sociology professors from my alma mater had a lot to do with my desire to work in higher education. I specifically wanted to be just like them and mentor and teach students while also conducting phenomenal research. I loved the passion they had for their work but also the mutual respect they had for each other. I wanted what they had, and I wanted to be a part of that. One professor, Dr. Johnny Finn, invited me to be a research assistant on a National Park Services research project at the Antietam National Battlefield that the entire department was collaborating on. The experience of writing with them, going out into the field with them, partnering with other students, and speaking/interviewing locals did wonders to this first-gen kid and I was like, oh yeah I want to do this for the rest of my life!
How would you describe your current work/the work you're most passionate about?
Any work that involves advancing Black culture, art, and history: I am all for it. Currently, I am involved or assist in projects that directly or indirectly advance the culture. For example, I am a part of a participatory action research (PAR) project that examines first-generation women of the African Diaspora's experiences, and this research has become a space of healing, trust, and vulnerability. This work heavily involves mending the past, present, and the future, where a lot of my theoretical interests lie.
In addition, I'm all for any work that allows me to apply a critical lens I am passionate about. My current work at HEI pertains to educational attainment, and I was shocked to learn how many resources are available for underserved communities. It was a lot more than I expected. Unfortunately, knowledge about said resources is unheard of in a majority of marginalized communities. For me, I'm motivated to continue the work by asking, how do we help students to be eligible and aware of the additional support available for them to pursue a higher education? How many dreams are deferred or not even cultivated due to guarded in-house knowledge or the lack of engagement by stakeholders? I love helping and interacting with student populations, particularly in higher education and the work I do at HEI reflects that.
What gives you hope in the work you do?
This work at times can be unforgiving or even draining on one's faculties, so as a woman of faith and believing in and answering to a higher authority keeps me accountable not only to myself but to every person I come in contact with. My hope comes from a source that knows no end, so when I'm tapped out or if even the best of humanity is tapped out, I put my hope in God knowing that the good work we do will not be in vain.
What is your favorite part of working at HEI and with HEI's clients?
What has been my favorite part so far about working at HEI would have to be the amount of learning I have gained in such a short time! I am a student by nature, and I am adamant about keeping myself mentally engaged and even challenged. HEI has provided me the space to learn a lot of practical and technical skills that is sometimes overlooked when going through the academy. HEI is definitely the home I would say that's cultivating me to be a more well-rounded scholar and professional.
Is there anything else you'd like to add?
I really enjoy the work that I do and the opportunity it affords me to be compassionate and critical. It is such a privilege to practice what I love and I am so excited to be a part of the HEI team. I look forward to the awesome work that will come our way!